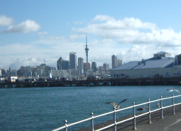 Janniot Schneider with over 25 years experience in engineering in the fields of telecommunication and informations systems. 6 years medical study.

Creating and setting up secure telecommunciation systems and optimising its efficiency.

Checking network resources for a safer working environment.

Medical studies in the areas of caregiving tips for children promoting a healthier family and living environment.

Arne Schneider with experience in office and sales administration and a diverse knowledge in gastronomy

A partnership inspiring better decisions and a path to a prosperous and growing future..